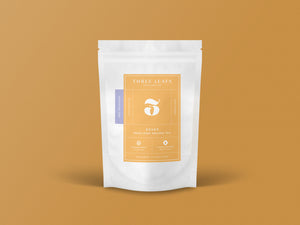 Tea Master: Ping Chang
Dong Ding Oolong Tea Bags
Sale price Price $15.00 Regular price Unit price / per
 This highly-prized, medium-oxidized oolong hails from Lugu, a famous tea-growing area at relatively low altitude in central Taiwan. The mineral-rich soil here contributes greatly to the character of this tea, which is then roasted using time-honored methods by our tea masters. Its balanced flavor and nuttiness make Dong Ding oolong eminently drinkable and especially comforting during the colder months.
Our fully-biodegradable teabags make enjoying our whole leaf tea more convenient for those on the go!
APPEARANCE
SHAPE: Ball
DRY LEAF COLOR: Light brown
TEA LIQUOR COLOR: Deep gold

TASTING NOTE
AROMA: Caramel
PALATE: Toasted pecans
AFTER TASTE: Rich and complex


TEA ESTATE REGION
ORIGIN: Lugu, Nantou 
OXIDATION: Light - 40% 
CULTIVAR: Qingxin Wulong
INGREDIENTS
100% whole leaf tea

PACKAGING OUTER: 100% recycled paper with award winning design
INNER: Biodegradable, corn starch-mesh tea bag, large enough to allow the whole leaf tea to expand to release its full flavor. 
HOW TO ENJOY
1 teabag hot; 2 teabags ice 
82°C/180°F
1 cup/8oz
 1 min