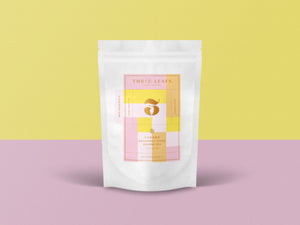 Tea Master: Qing Yi
Chamomile Flower Oolong Tea Bag
Sale price Price $12.00 Regular price Unit price / per
Our floral oolong blends are specially formulated to harmoniosly bring together the distinctive aromas and flavors of our premium teas with all the added health benefits of herbs. The sedative, calming effects of chamomile make it a classic addition to any blend—our first choice after a productive day at the office!
Our fully-biodegradable teabags make enjoying our whole leaf tea more convenient for those on the go!
APPEARANCE
SHAPE: Balled Shape
DRY LEAF COLOR: Crisp Green
TEA LIQURE COLOR: Golden

TASTING NOTE
AROMA:Soft & Herbaceous
PALATE: Sweet and Smooth
PURPOSE: Calm and Chill

TEA ESTATE REGION
ORGIN: ZhuShan, Nantou County
OXIDATION: Light - 20% 
CULTIVAR: Four Seasons
INGREDIENTS
Oolong Tea + Fresh Chamomile Flower

PACKAGE
OUTTER: 100% recycled paper tube with award winning design
INNER: Large mash tea bag made from corn starch, bio-degradable, allow the tea to expand to release full flavor. 

HOW TO ENJOY