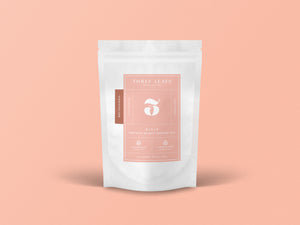 Tea Master: Rei-Shu Chen
Oriental Beauty Oolong Tea Bags
Sale price Price $18.00 Regular price Unit price / per
The jewel in the crown of Taiwanese oolongs, Oriental Beauty is a heavily oxidized tea whose unique, honey-like sweetness and mellow, fruity aroma is the result of allowing the tea jassid—a common pest—to feed on the leaves, stimulating the plant's production of chemical compounds. It is also referred to as a white-tip oolong, after the colour the edges of the leaves turn in the process. This wholly-handpicked tea is our bestseller and makes the perfect gift for oolong initiates and connoisseurs alike!
Our fully-biodegradable teabags make enjoying our whole leaf tea more convenient for those on the go!
APPEARANCE
SHAPE: Strip 
DRY LEAF COLOR: Variable
TEA LIQUOR COLOR: Amber

TASTING NOTE
AROMA: Fruity
PALATE: Full-bodied, richly layered 
AFTERTASTE: Sweet Honey
BEST ENJOYED: Any time of day

TEA ESTATE REGION
ORIGIN: Emei, Hsinchu
OXIDATION: Rich - 80% 
CULTIVAR: Qingxin Damo
INGREDIENTS
100% Whole Leaf Tea
PACKAGING
OUTER: 100% recycled paper with award winning design
INNER: Biodegradable, corn starch-mesh tea bag, large enough to allow the whole leaf tea to expand to release its full flavor. 
HOW TO ENJOY
1 teabag hot; 2 teabags ice 
82°C/180°F
1 cup/8oz
 1 min